Colorful Mannings will be releasing their new EP "Heartbeat E.P." on APR 25th. Its sound is influenced by the genres of minimal techno and 80's styled new wave.
The song is produced by KOSEN (vocals / songwriter / multi-instrumentalist), with Ethiopian singer; Sophia Girma is featured in the song as a vocal.
As the 2nd track, the band made modular synth-styled remix of title song, called "Heatbeat –Alternative version-".
KOSEN has a vast amount of experience as a Film/TV music composer, and he plays and records most of instruments in his songs.
Artwork is produce by Akina Tokiyoshi who is 16th "1_WALL" GP win artist.
■iTunes & Apple Music
https://itunes.apple.com/album/heartbeat-single/1367023936
■Spotify
https://open.spotify.com/album/40wvlxfOEwIloFYuJsXlm3
■Bandcamp (High Resolution) Release Soon
■Ototoy(Asia) (High Resolution)
https://ototoy.jp/_/default/p/100309
■LINE MUSIC(Asia)
https://music.line.me/album/mb00000000016139e7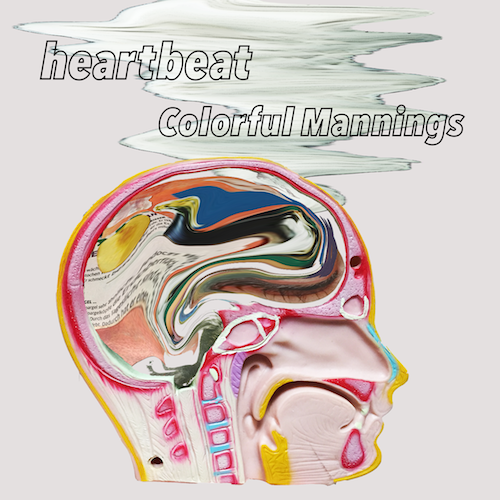 Artwork by Akina Tokiyoshi